Singaporeans love food. For those based in the UK, particularly London, there is only so much Itsu, Wasabi and Pret you can take. You will have a craving for some nasi goreng, roast duck or even chilli crab at some point! Here are some affordable places you can have some Singaporean/Malaysian food in London.
Rasa Sayang
5 Macclesfield Street London, W1D 6AY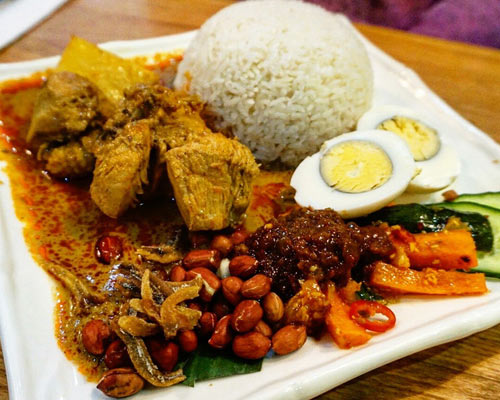 Nearest tube: Leicester Square. In the heart of Chinatown. Favourites here include Oyster Omelette, Rendang and Nasi Lemak. You see a lot of Singaporeans, Malaysians and Indonesians here. This half-Singapore, half-Malaysia owned restaurant does catering for private events as well.
You can get a 10% discount here with your SUKA membership card.
Roti King
40 Doric Way, Euston London, United Kingdom, NW1 1LH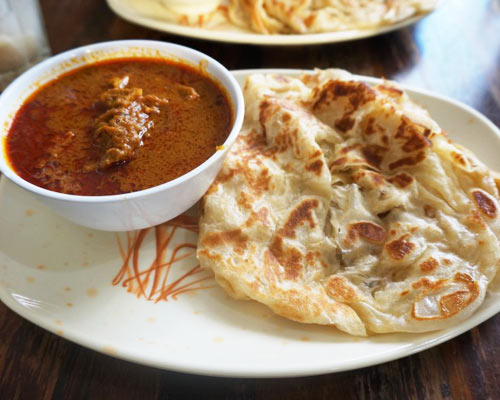 Nearest tube: Euston. Right next to a 'gentlemen's club', this Malaysian joint has undergone a hipster makeover a few years ago. This is the one place in London where you will really be privileged to see a 'brudder' (code for 'brother') flip roti pratas in front of your very eyes, like they do back home. You'll definitely come here to try their variety of roti prata, such as Roti Tisu, Roti Telur and Roti Kaya. Other excellent choices are Char Kway Teow, Bee Hoon Goreng and Murtabak. We always tapau something to take home! To avoid long queues, we recommend avoiding peak periods of 1pm for lunch and 7pm for dinner.
Noodle Oodle
106 Queensway, London, W2 3RR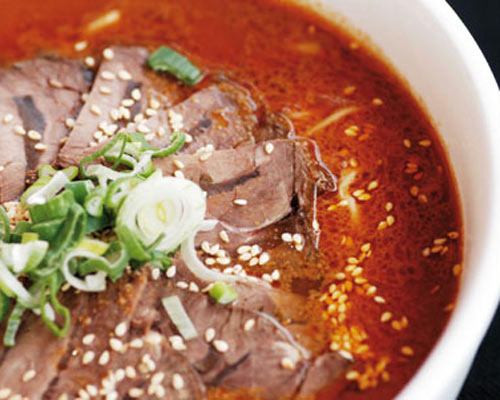 Nearest tube: Bayswater, and a short walk from Queensway. Noodle Oodle is a big hit because of their La Mian. Even Gordon Ramsay learnt how to make La Mian here. You can have La Mian dry or noodle soup. A big favourite here is their juicy, succulent roast duck as well; it is very good value. It is rare for a Chinese restaurant in London to be halal, so you will see many Muslim friends coming here to enjoy some tasty Chinese dishes. SUKA does our La Mian masterclasses here – maybe you can join in one day.
You can get a 10% discount here with your SUKA membership card.
Bugis Street
Bugis Street Brasserie: Millennium Gloucester Hotel, Courtfield Road, London, SW7 4LH, United Kingdom
Bugis Street: Copthorne Tara Hotel, Scarsdale Place, Kensington, London, W8 5SR (GPS W8 5SY), United Kingdom

Image credit: Bugis Street Brasserie, courtesy of TripAdvisor
Nearest tube: One branch is near Gloucester Road, one branch is near High Street Kensington. If you miss Laksa, please come and try some Laksa at Bugis Street. It will certainly whet your appetite and tide you over til your next trip home to Singapore. The other dish to try is also their Chicken Rice. Enjoy your meal in the midst of Peranakan decor at the Gloucester Road branch.
You can get a 10% discount here with your SUKA membership card.
Makan
270 Portobello Road, Notting Hill, W10 5TY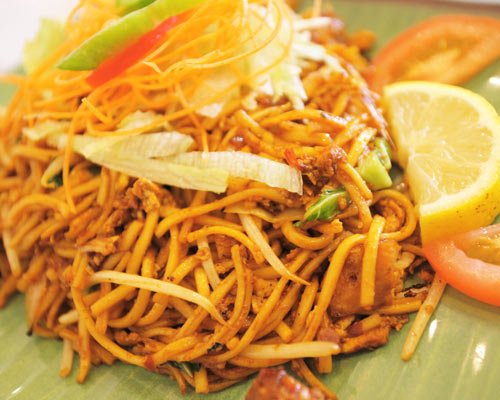 Nearest tube: Notting Hill and Ladbroke Grove. This longstanding Malaysian cafe is family-run and has successfully expanded over the years – starting with just a takeaway-looking counter back in the day, and now spread over two shopfronts with ample seating. They do Nasi Padang with a very sedap selection which includes Kari Kambing (Lamb Curry), Sambal Terung (Aubergine Sambal), Fried Tilapia and many more. Their Mee Goreng and Teh Tarik is also outstanding.
Singapore Garden
83 Fairfax Road, London NW6 4DY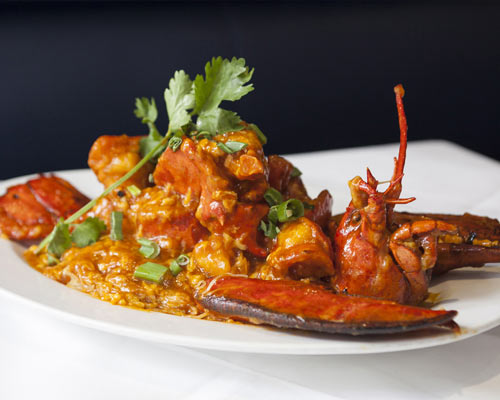 Nearest tube:  Swiss Cottage tube or South Hampstead Rail. Last but not least, the legendary Singapore Garden. It has been around for an astounding 35 years and counting. A more 'atas' choice compared to the other venues referenced earlier. If it's been around for this long, that means they must have a secret. And that secret, is amazing Singaporean food!
Other notable establishments include:
C&R cafe restaurant
4-5 Rupert Court, London, W1D 6DY
Malaysian cafe restaurant serving some Singapore favourites and a variety of Laksa.
Penang Satay House
9 Turnpike Ln, Harringay, London N8 0EP
Excellent reviews on Tripadvisor, it is a go-to place for people in the area and beyond who crave quality Asian food.
Do you have any more Singapore restaurants and cafes in London to recommend? Contact SUKA to let us know!
Best places to eat Singaporean food in London