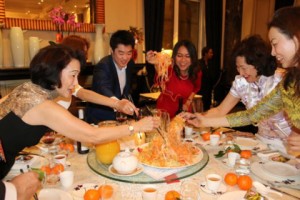 Become a member of SUKA
Join us to create one big Singapore family in the UK! You'll get to attend annual D&Ds, Summer Parties and cultural events like Vesak Day, Deepavali and Hari Raya to bring Singaporeans together and to keep the culture of our Singaporean lifestyle very much alive in the UK. Develop friendships, partnerships and celebrate Singapore's many multicultural events. You can also have a look at our benefits.
SUKA membership runs for one year: from January 1st to 31st December.
Sign up now for your membership for Jan – Dec 2017!
There are 4 types of membership options available:
Individual membership has an annual fee of £20 per year.
Family membership has an annual fee of £30 per year. This includes 2 adults and 2 children (under 18).
Student membership for £0 per year. That is, FREE. This applies for Singaporean citizens and PRs only. (please see notes)
Corporate membership has an annual fee of £100 per year. You can include up to 5 nominees including the principal applicant.
Clicking this button will take you to our online membership platform hosted on Membermojo.
Do you prefer signing up by post?
Now that you can sign up online, we prefer keeping in touch with our members that way. But some of our members prefer corresponding by post. To cover our admin costs for this, please add an extra £10 for the year – for example, an individual membership will cost £20 + £10 admin fee = £30. To apply, please download and print the postal application form (PDF). Fill it in and send it together with your cheque made payable to 'SUKA' to the following address:
38 Aldeburgh Street
London
SE10 0RR

Special instructions for students
Students studying full time at a British educational institution can qualify for free membership if they are Singapore citizens/PRs.  Please sign up online and follow the instructions on the form as to how to submit your proof of student status (e.g. a scan of a letter from your school/university or card). Your NRIC number is required as proof that you are a Singapore citizen/PR. For non-Singaporeans, you are welcome to join SUKA on an Individual membership.
Condition of membership
Please note that a condition of membership is that you have to be resident in the United Kingdom and have a current UK residential address at the time of application for membership. The Association reserves the right to request for evidence (e.g. council tax bill or UK driving license etc) of your residential address in the UK. We cannot therefore accept membership applications from people based in Singapore, even if they are intending to relocate to the UK for studies or work purposes. You will have to wait until you arrive in the UK to apply, when we shall be pleased to welcome you as a member.

Benefits of joining SUKA
The following establishments offer benefits for our members:
DISCOUNT BENEFITS FOR SUKA MEMBERS
Bugis Street
Copthorne Tara Hotel London Kensington, Scarsdale Place, London, W8 5SR. Tel: 
020 7937 7211 x2221
25% discount for all SUKA members as from 1st April, 2015
To take advantage of this discount, please present your SUKA membership card or simply say "BUGIS W8" to a member of the Bugis Street staff.
China City Restaurant
50 Woburn Place, Russell Square, London WC1H 0JZ, Tel: 020 7580 1188
10% discount
China City Restaurant
4 Leicester Street (Chinatown), London WC2H 7BL, Tel: 020 7437 1528
Dim sum 15% discount, Dinner a la Carte 10%
CityFleet Taxis, Executive Cars / Coaches – discount benefits
Contact us at SUKA@cityfleet.co.uk, and a CityFleet representative will be in touch to talk you through the various account set-up options.
Culture Smart! Singapore – Kuperard Publishing are offering SUKA members a very special deal on 'Culture Smart! Singapore', an essential guidebook on Singaporean attitudes, beliefs and behavior. Use promo code SUKA14 to get this book for free. You will pay only £3.50 for postage, package and handling. Buy Culture Smart! Singapore now.
Dragon Castle Restaurant
114 Walworth Road, London SE17 1JL
Tel. 020 7277 3388
10% discount (Applicable for cash payment)
Elena's L'Etoile
30 Charlotte Street, London W1, Tel: 020 7636 7189
Serves French / Italian cuisine in old fashioned French Bistro surroundings
10% discount
Gay Hussar
2 Greek Street, London W1, Tel: 020 7437 0973
Serves traditional Hungarian cuisine with many traditional specialties
10% discount
Kwan Design Studios & Momami Jewellery
Email: mo.kwan@costalas.co.uk, Website: fusion-ids.com
10% discount on interior design & jewellery
London Design and Renovation
3 Ashland House, Ashland Place, London W1U 4AJ, Tel: 020 7935 3542
Email: info@londondesignrenovation.com
10% discount for purchases and renovation work
Lotus Leaf (Halal)
1st Floor, The Balcony, World Food Court, Westfield Stratford City, E20 1EN
020 8555 3564 www.lotus-leaf.co.uk
10% discount on total bill
MaJong
The Heart, New Zealand Avenue, Walton-on-Thames,
Surrey KT12 1GH
Tel: 01932 222004
Exotic Malaysian Fusion Food
10% off all food items on the menu to SUKA members
Melur Restaurant
175A Edgware Rd, London W2 1ET
Delicious Malay food
10% off food bill
Millennium Hotel
15% off Best Available Rates on stays at all our hotels across the UK
– Book the stay via www.millenniumhotels.co.uk and enter the promotional code 'SUKA'
– Present their SUKA membership card on check-in at the hotel
10% off food and drinks at the Bugis Street restaurants in London and at Le Chinois Restaurant and Bar
– Members must present their SUKA membership card on arrival at the restaurant to receive the discount.
– A minimum of at least a Main Course must be ordered, per person, to receive the discount.
– Discount is available at the Bugis Street restaurants at the Copthorne Tara Hotel London Kensington and the Millennium Gloucester Hotel London Kensington, and Le Chinois Restaurant and Bar at the Millennium Hotel London Knightsbridge.
Noodle Oodle Restaurant
106 Queensway, Bayswater, London W2 3RR (halal Chinese restaurant)
Tel: 020 7792 8833
10% off total bill
Oishiii Japanese Eatery Ltd
67 Stoke Newington Church Street, London, N16 0AR
Restaurant Reservations & Info:
Phone: 0207 254 3488
Fax: 0207 241 3857
Email: info@oishiii.co.uk
10% discount on all food and beverages after 7:30 pm
Olio's Brasserie
Lancaster Gate, London, W2 3LG. Tel : 0844 7368601
10% discount on ala carte menu and weekend buffet (Friday & Saturday only)
Phoenix Palace (Chinese Restaurant & Bar)
10% discount (Applicable for cash payment)
Discount does not apply to functions/parties of more than 25. Tel : 0207 486 3515
Rasa Sayang Restaurant, 5 Macclesfield Street, London W1D 6AY
Tel.: 020 7734 1382
10% off total bill
Singapore Makan Ltd- http://singaporemakan.co.uk/
Delivering authentic, easy to prepare Singaporean, Malay and Asian specialist food products directly to your door.
10% discount for SUKA members – Use promocode suka10.
20% discount on orders above £80. Free shipping on orders above £30.
Spa One
Thai Therapeutic Massage & Relaxation Spa
Holiday Villa Hotel, 37 Leinster Gardens, London W2 3AN
Tel: 020 7706 0333 or 07789 930338, Website: www.spa-one.co.uk
10% discount on all treatments
Yumyum Thai Restaurant
(www.yumyum.co.uk)
10% discount on all food and beverages.
187 Stoke Newington High Street,
London, N16 0LH
Phone: 020 7254 6751
Fax: 020 7241 3857
Email: info@yumyum.co.uk
Before you book
All the above suppliers and vendors will provide a discount when you state that you are a member of the Singapore UK Association (SUKA) BEFORE you order or make a booking. At the moment, we have not issued membership cards for the current year but will do so at some point and when that happens, the respective suppliers and vendors will ask for the card to be produced.