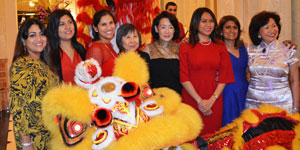 SUKA (Singapore UK Association) is an independent non-profit organisation which aims to bring together Singaporean families, professionals and students to develop friendships and celebrate Singapore's multicultural events here in the UK. The patron of SUKA is the High Commissioner for the Republic of Singapore to the UK.
Read more
What our members say
"Although we have been here for a while our hearts are still in Singapore and we miss home but through SUKA we feel more at home meeting fellow Singaporeans over yummy Singaporean food!"
Radha Kumar-Nair
SUKA member
"The best Chinese New Year event ever!"