Latest activity on our Facebook group...
2 weeks ago
Hi all! Mr Tim Klimcke, a senior recruiter from Robert Walters (Singapore) will be in London on 4th Jan 2017. If you are a Singaporean at AVP- VP level, and planning to return to Singapore in 2017, Tim would like to meet up with you for a 1-1 discussion.

Some of the areas he is looking for: digital marketing, technical roles (UX/UI), innovation, data analytics, risk management, audit, compliance, finance, change and transformation.

If you meet the above requirements, please register your interest at this link by 22 Nov (TODAY): ... See MoreSee Less
Select Profile - Contact Singapore Job Portal
Contact Singapore Job Portal Copyright © 2016. All rights reserved. Privacy Statement | Terms of Use Contact Singapore is an alliance of the Singapore Economic Development Board and Ministry of Manpo...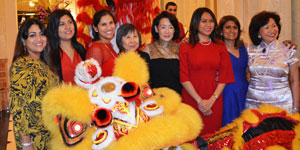 SUKA (Singapore UK Association) is an independent non-profit organisation which aims to bring together Singaporean families, professionals and students to develop friendships and celebrate Singapore's multicultural events here in the UK. The patron of SUKA is the High Commissioner for the Republic of Singapore to the UK.
Read more
What our members say
"Although we have been here for a while our hearts are still in Singapore and we miss home but through SUKA we feel more at home meeting fellow Singaporeans over yummy Singaporean food!"
Radha Kumar-Nair
SUKA member
"The best Chinese New Year event ever!"