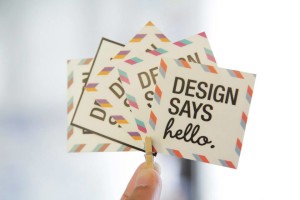 IMPORTANT: PLEASE NOTE VENUE CHANGE. Now at Singapore High Commission, 9 Wilton Crescent, Belgravia, SW1X 8SP. Nearest tube is Knightsbridge station.
Everyone is a "designer" – Learn valuable lessons in using design methodology to solve social issues
Ziqq is a Singaporean experiential designer who founded Design Says Hello, a movement of people who believe in using design as a catalyst for social change. Ziqq will share with you his personal experiences of design intervention in developing countries, and you will get to learn Design Thinking Methodology and how everyone and anyone can use it to make a change – be it at home, school or at the workplace. With many emergent technologies and fast-paced change around us, this is a crucial time for us to explore socially conscious humanitarian design. Ziqq spoke about Humanitarian Social Design at the Singapore Design Week 2016 at National Design Centre earlier this year.
Date and Time: Tuesday 6 September, 6.30-8.30pm
Venue: Singapore High Commission, 9 Wilton Crescent, Belgravia, SW1X 8SP
Tickets: FREE. Book your tickets below.
There will be an opportunity for you to participate in an open discussion after the talk, facilitated by Ziqq. The event is chaired by Sharliza Rahman FRSA, President of SUKA.
This event, organised by non-profit Singapore UK Association (SUKA), is an opportunity to engage and empower Singaporeans and friends in London on how design can make a positive contribution to our lives and society we live in.
*Venue still subject to confirmation. Alternative venue will be in London zone 1.
Please note there will be crisps and juices but no free dinner. It's an opportunity to learn and mingle!
SUKA meet-up – Forum on Humanitarian Design: Using design to address social issues, Tue 6 Sep