This is a summary of personal and anecdotal advice only and should not be considered an official guide or advice. For the most up to date visa and immigration rules, please visit the Gov.uk website.
Skip the queue at UK passport immigration!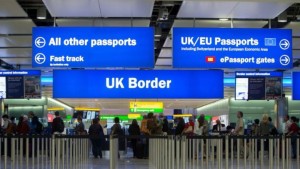 Singaporeans, the UK have implemented a scheme called Registered Traveller status. If you are over 18, have a long term visa or have visited the UK at least 4 times in the last 24 months and have an eligible passport, you are welcome to apply. This means when you arrive at a UK airport, you will be able to skip the 'Other passports' queue and head straight to the UK/EU biometric check outs.
There is a fee to join and an ongoing annual renewal fee, but we think it is worth while if you travel frequently enough as it is less hassle at the counter and faster to pass through the UK/EU queue, most of the time. You will find that after you sign up, you'll only be able to pick the Registered Traveller card up on the way back into the UK (they won't send you the card by post). Be sure to request for the card and show your proof of registration at the immigration counter. The second time you come back, then you can use the Registered Traveller card to prove you are eligible to use the biometric gates. You can sign up on the UK government's Registered Traveller page.
Indefinite Leave to Remain visas? You need a Biometric Residence Permit to be able to work now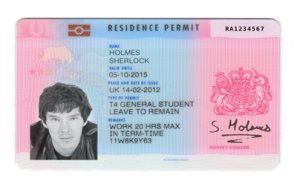 Some of us have been in the UK for a long time, and have settled here with family and built up a career. Some have been in jobs for so long and have so far relied on the Indefinite Leave to Remain visa in an old passport, carrying two passports when travelling and presenting it to potential employers to show proof of work in the UK. Well, the UK had made a significant change a few years ago – the Indefinite Leave to Remain visa is ok for staying here and travelling in and out of the UK, but unfortunately not for eligibility to work! Please refer to the Home Office documentation (PDF) for the guide to Right to Work checks (page 26, point 6) and also this article by recruitment consultancy Morgan McKinley.
To be eligible for work (especially if you are going for a new role), you need a Biometric Residence Permit now. Please do not get caught out – there has been instances where people have given notice on their old job, only to discover that their new employer will only accept the Biometric Residence Permit and are left jobless because it takes months to get a permit! Postal applications, currently around £300, take about 6 months, and the premium service, which can take about a month depending on availability of appointments, will cost an extra £500. If going for the premium service, be prepared to wait for a long time when you arrive for your appointment, and wear comfortable clothing. You will be asked to provide your fingerprints and a photo, which can be done in the post office for postal applications, and on the same day of the appointment for premium applications.
Singaporean looking for a job in the UK?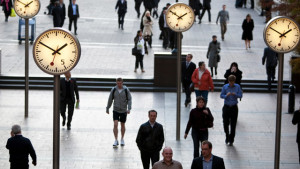 We get some queries from Singaporeans asking for help in getting jobs in the UK. Unfortunately, SUKA is not a recruitment agency! But we do have a wide personal network and you might meet someone who could help along the way. Firstly, you can try to look for a company who is able to do visa sponsorship. The list of companies who are able to sponsor Tier 2 and Tier 5 visas can be found on the Gov.uk website.
One way some Singaporeans get UK experience is to request for a transfer from an MNC in Singapore. Anecdotally, it is getting much harder for a non-visa holder to get a job in the UK without any prior connections (ie your job or family), for various reasons such as the need for employers to comply with the law, them generally favouring those with prior experience of working in the UK due to cultural fit, as well as lots of competition.  However, if you are skilled in one of the UK's Tier 2 Shortage Occupation list – a list of skills where they need workers in – you might have a chance. Engineers, software developers, medical professionals and visual effects designers feature on the list, amongst others. Take a look and try reaching out to a reputable UK recruiter in your industry and companies who are able to do sponsorship. Good luck!
Immigration tips for Singaporeans in the UK